Easy for me to decide: memoirs!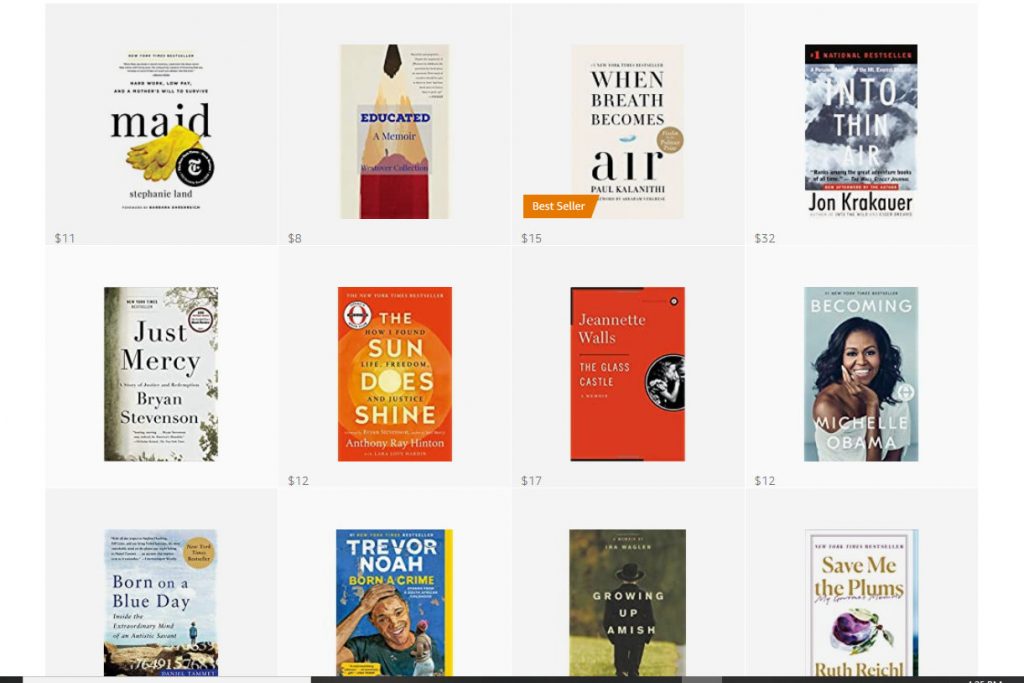 No matter the genre I'm reading, I like it to be realistic. I'm not into sci-fi or fantasy; I want a story that could be real, even if it's not.
I also enjoy it if my books can teach me something or provide some useful takeaways.
Memoirs happen to check both of these boxes; because they're true stories, they're definitely realistic.
And because they are stories of other people's lives, they help teach me about what the world is like for people who are different from me or who have had different life experiences.
A few favorite memoirs off the top of my head:
Educated by Tara Westover
Maid by Stephanie Land
Just Mercy by Bryan Stevenson
When Breath Becomes Air by Paul Kalanithi
Into Thin Air by Jon Krakauer
I did not feel like making individual links to all of these titles, so here's a link to a grouping of them if you want to check them out!
And I added some more memoirs to that link as well, so check it out if you want some suggestions. I only included titles I found enjoyable/educational and I left off the ones I did not like.
(such as Joan Didion's Blue Nights. That one was too depressing. I don't mind reading books about hard times, but there needs to be something hopeful in there too!)
What's your favorite book genre?