When I was growing up, my family didn't really participate in Halloween, so I don't have a lot to draw on here.
I did dress up as Pippi Longstocking once, but I can't remember much else in the way of childhood costumes.
However, the last few years, Mr. FG and I have been doing couple costumes on Halloween, and those have been pretty fun.
Probably my favorite was last year, when we were the Queen of Hearts and the Mad Hatter from the Tim Burton Alice in Wonderland.
To make it even better, Sonia dressed up as Alice!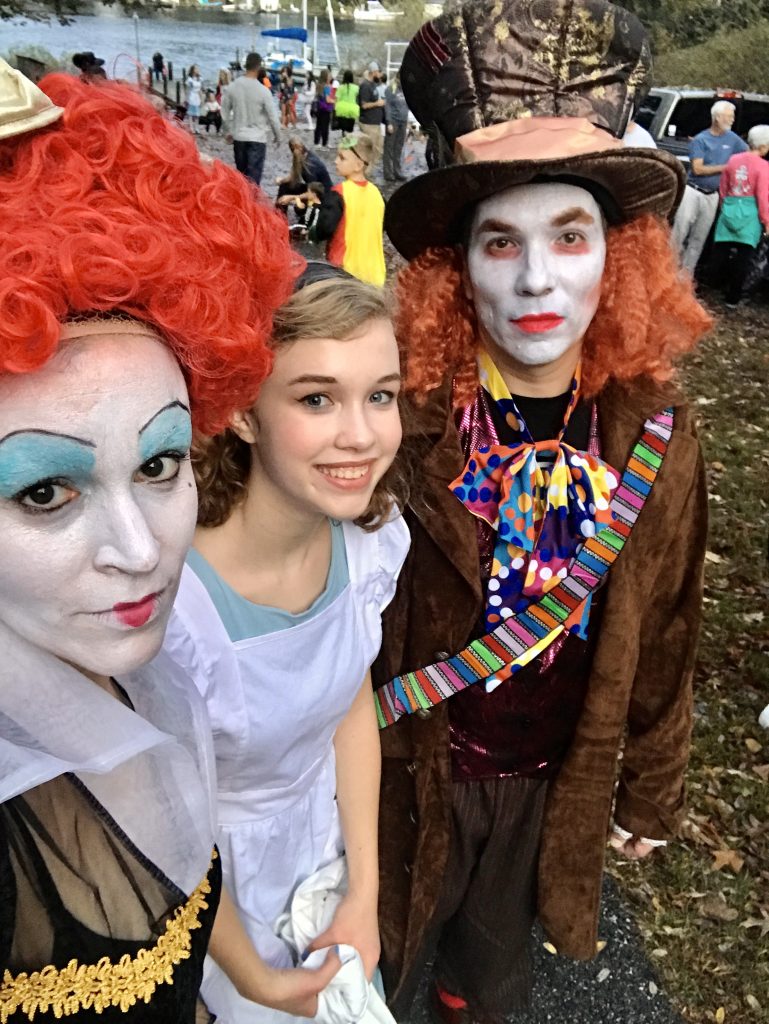 My other favorite is the time that we were Flynn Rider and Rapunzel from Tangled.
I got a skillet from Goodwill and spray painted it black to accessorize my costume (cast iron would be too heavy to carry!) and I even got a haircut to mimic Rapunzel's hair after it got chopped off.
And if you look closely at the photo above, you can see I have Pascal, the chameleon, on my shoulder.
What's your favorite Halloween costume?