Reading is best when I'm all by myself or at least when it's quiet around me.
I am 100% not a person who would go to Starbucks to read a book. Too much noise, too many other people, and Starbucks is just not as comfy as home.
I mean, I do plenty of reading in waiting rooms and such. But the prompt is talking about favorite places, and waiting rooms are most certainly not my favorite places!
When the weather is nice, I love reading outside, preferably with no shoes on.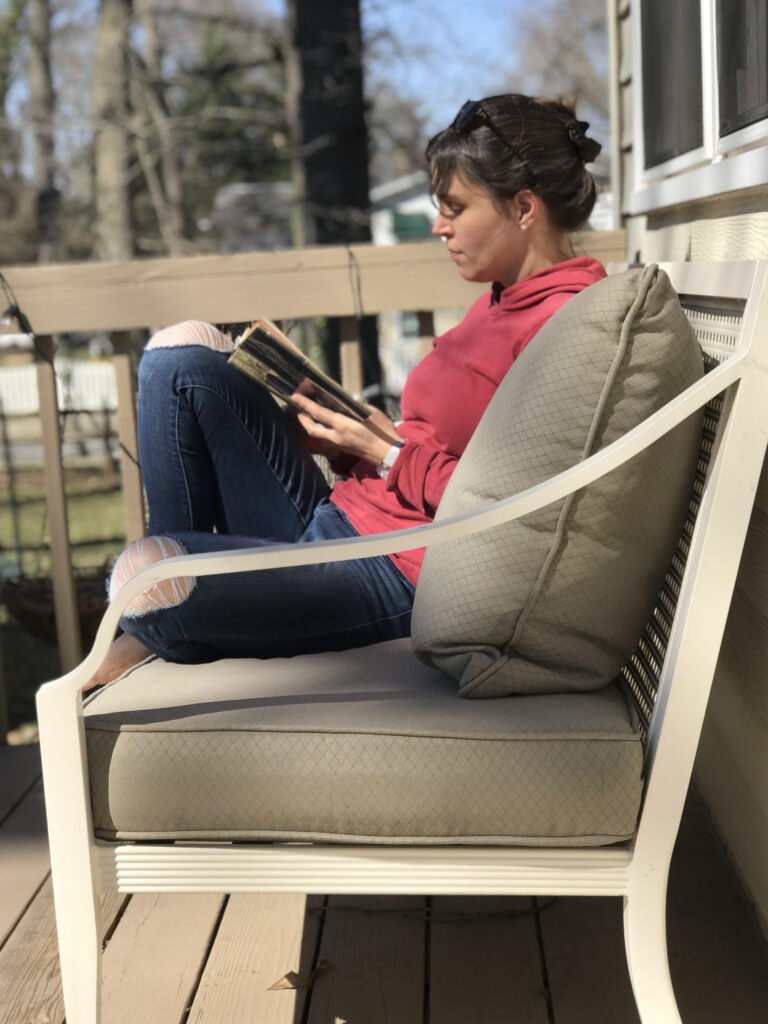 I guess my criteria for ideal reading conditions are:
comfy
no other people (or at least not a bunch of noise, and I definitely do not want anyone trying to talk to me! Can anyone read and hold a conversation at the same time?)
outside, with good weather
So…a quiet, comfy deck chair on a sunny, 75 degree day checks all the boxes.
In cold weather, though, I enjoy reading in my bed as long as there are plenty of pillows to prop my neck up. And of course, I can easily be barefoot in bed (an important component of being comfy is having no shoes or socks on! 😉 )
What's your favorite place to read?