I am not much of a sports person, honestly.
I'm not big on playing sports myself, and I suppose that's part of why I don't get into watching them.
I think my least favorite to watch is football (I hate how much the game stops! People say baseball is slow but oh my word, football is at least as bad.)
Speaking of which, probably my favorite to watch is baseball.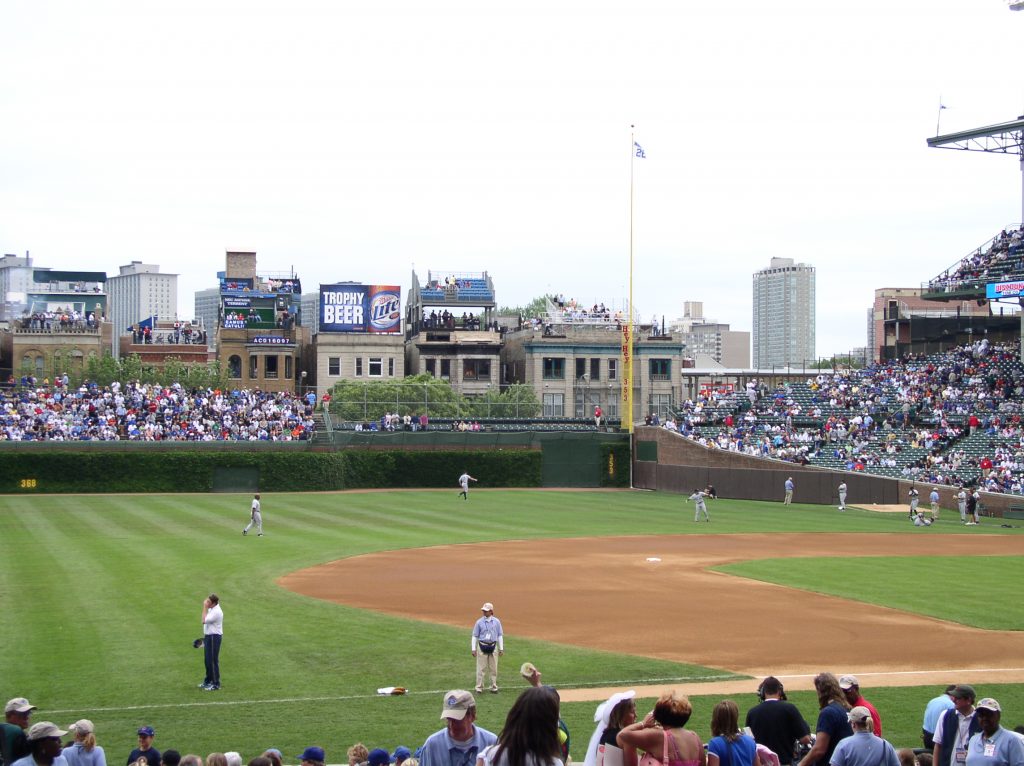 Partly this is because, after so many years of being married to a baseball fan, I know a lot about the game. Since I understand many of the ins and outs of the rules, I'm an informed observer and that helps things to be more interesting.
Still, I doubt I would have watched much baseball on my own; I only have watched this much and know this much about the game because Mr. FG is a Cubs fan.
I've seen lots of Cubs games over the years, I've visited Wrigley Field, and I stayed up until after midnight with Mr. FG to see the Cubs finally win the World Series.
(Whew!)
So. If I have to pick: baseball.
If I don't have to pick, then I just will not watch sports at all.
What's your favorite sport to watch?