Generally speaking, I have pretty good feelings about hospitals and I think there are four reasons for this.
One
Nothing truly terrible has happened to me at a hospital.
I've mainly been there to have babies or to have minor surgeries, none of which were for anything life-threatening.
So, I don't have any traumatizing memories from hospitals.
Two
I've really never experienced bad medical treatment from staff at a hospital.
As in, the worst I can think of was the male OB who told me I was hurting his ears shortly before I delivered Zoe. With no epidural or other pain meds, incidentally, which does tend to make a person vocalize a bit.
Me being me, I immediately apologized.
(Yes, I'm annoyed at myself.)
Three
My interest in the medical field probably helps my hospital attitude. I mean, I hope to work in a hospital one day!
Four
Most of the hospitals I've been in as a patient have been fairly nice. If all I'd ever experienced was old, out-of-date hospitals, my attitude might be different.
The most out-of-date hospital I can remember is actually Walter Reed, where Trump just was admitted, though I imagine his suite was slightly nicer than mine was. 😉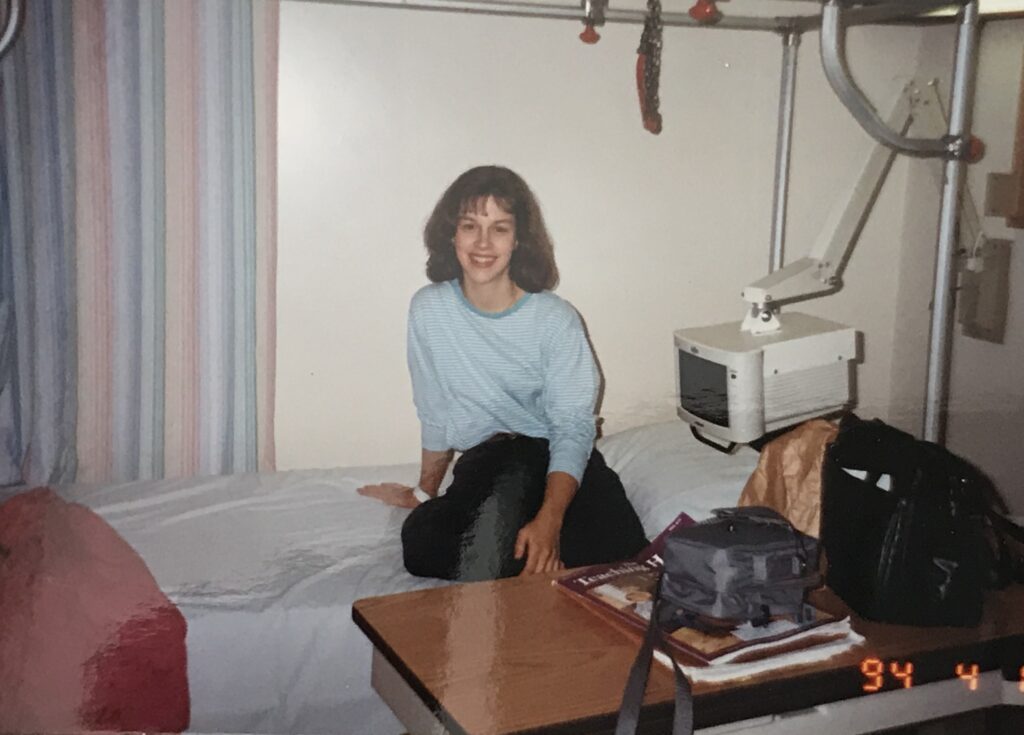 We got sent there for my knee surgery when I was a teenager (my dad was in the military). This was in the early 1990s, and I can remember that all the waiting room decor was still very 1970s, with lots of orange and yellow.
My first experience with a civilian hospital was the labor and delivery unit in 1999, and I was so surprised at how nice it was (nothing 70s in sight!) I could hardly believe I was going to deliver a baby there.
How do you feel about hospitals?