It was a white 4-door Dodge Shadow, which I bought secondhand when I was 17. My dad, who is very good at used car shopping, helped me find it.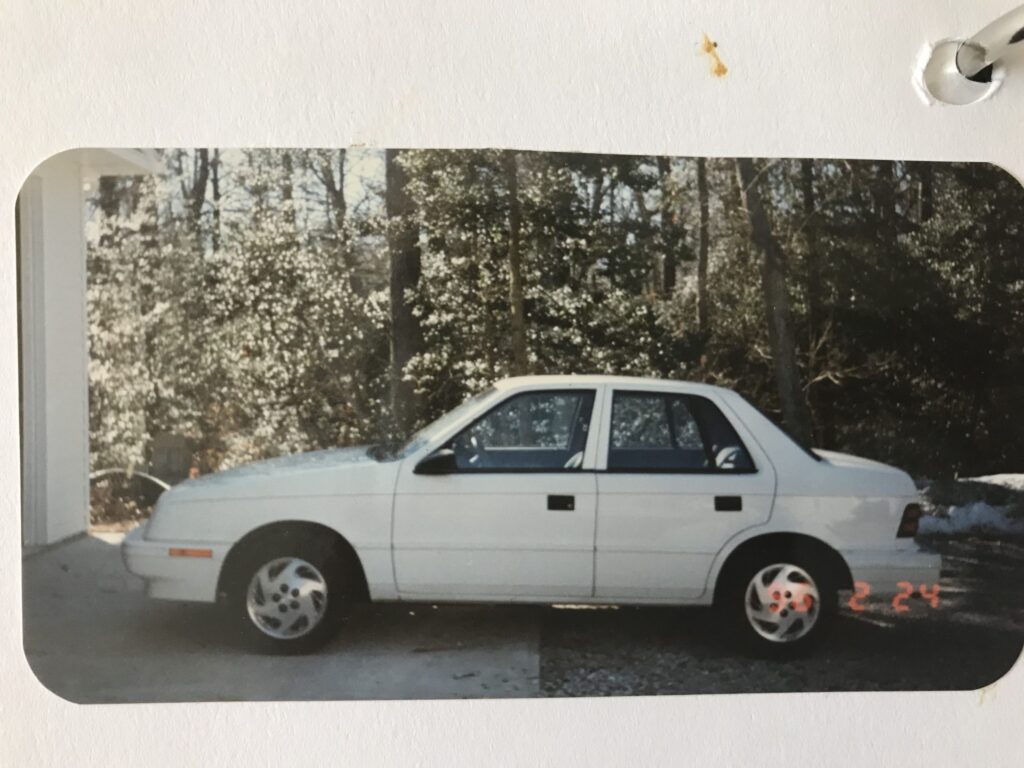 The main downside of this car is that the previous owner smoked in it. And this fact was never more apparent than when the car sat in the hot summer sun for a few hours.
Once you got the A/C running, it was much more tolerable, but the smoke smell never did completely go away in all the years I owned the car.
The other problem was a mysterious one. A few years after I bought the car, the passenger side floor would fill up with rainwater.
Mr. FG and my dad tried to troubleshoot it, but they had no luck replicating the problem no matter what angle they sprayed water at the car.
We would possibly have looked into it further, but shortly after this problem developed, I was driving to work at Nordstrom and got rear-ended really hard.
Hard enough to total the car.
And hard enough to break my nose (a problem I didn't address until pretty recently!)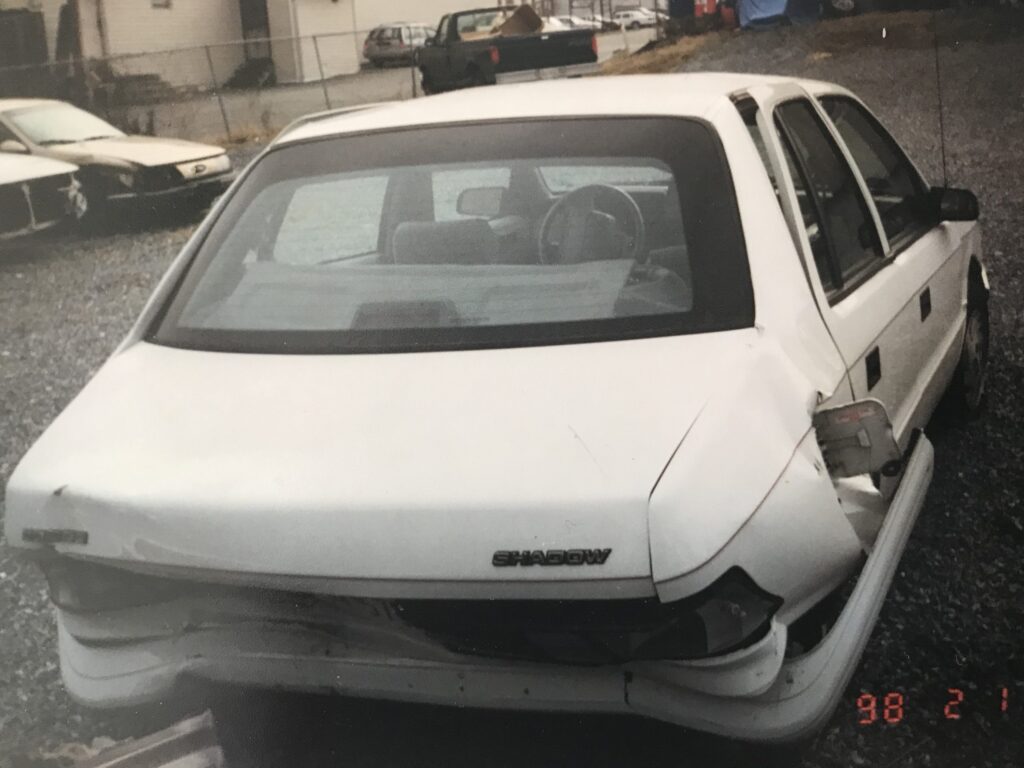 I was very unhappy about my car being totaled, but I do remember thinking, "Well, now we don't have to figure out the rain problem." Ha.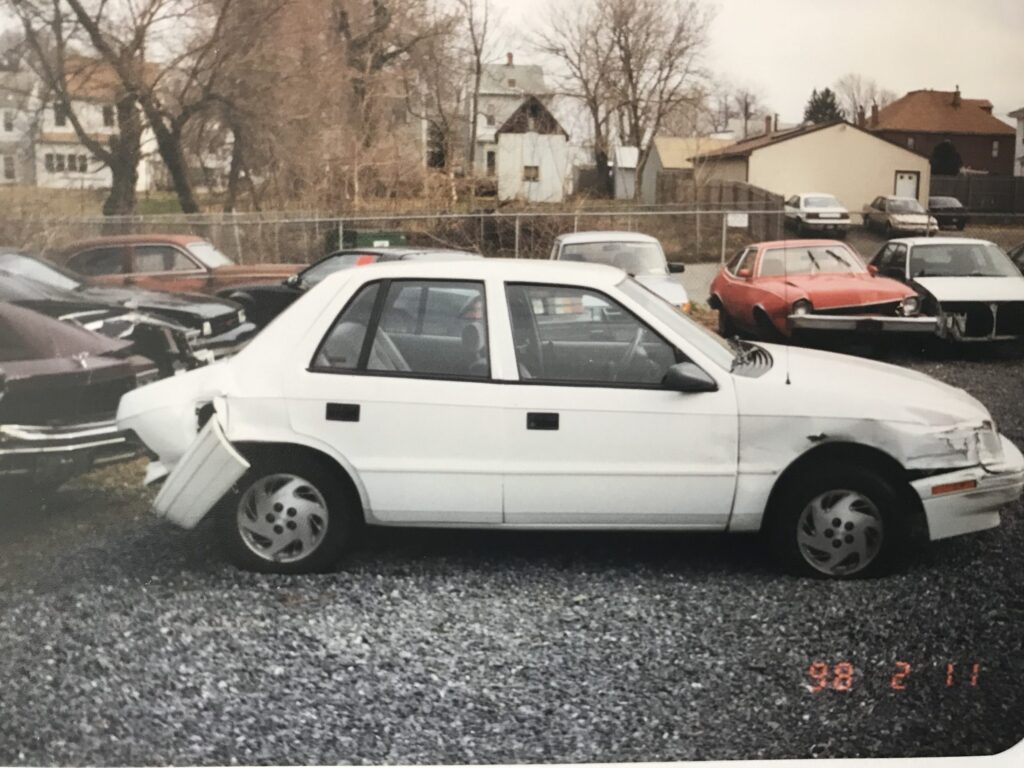 Mr. FG and I bought a Saturn sedan to replace the Shadow, and we paid it off in less than a year (insurance didn't pay us enough to completely cover the cost of a new car).
And right after we paid the Saturn off, someone hit me and totaled that car too.
Sigh.
I am happy to say, though, that since that last accident in the year 2000, no one has run into me at all.
I hope that streak continues for a nice long time.
What was your first car?