I wasn't a particularly crush-heavy teenager.
I didn't have posters on my walls, I didn't join fan clubs, and I definitely did not have any t-shirts with boys on them.
But I do remember that when I saw Wild Hearts Can't Be Broken, I thought that the actor who played Al (Michael Schoeffling) was seriously good looking.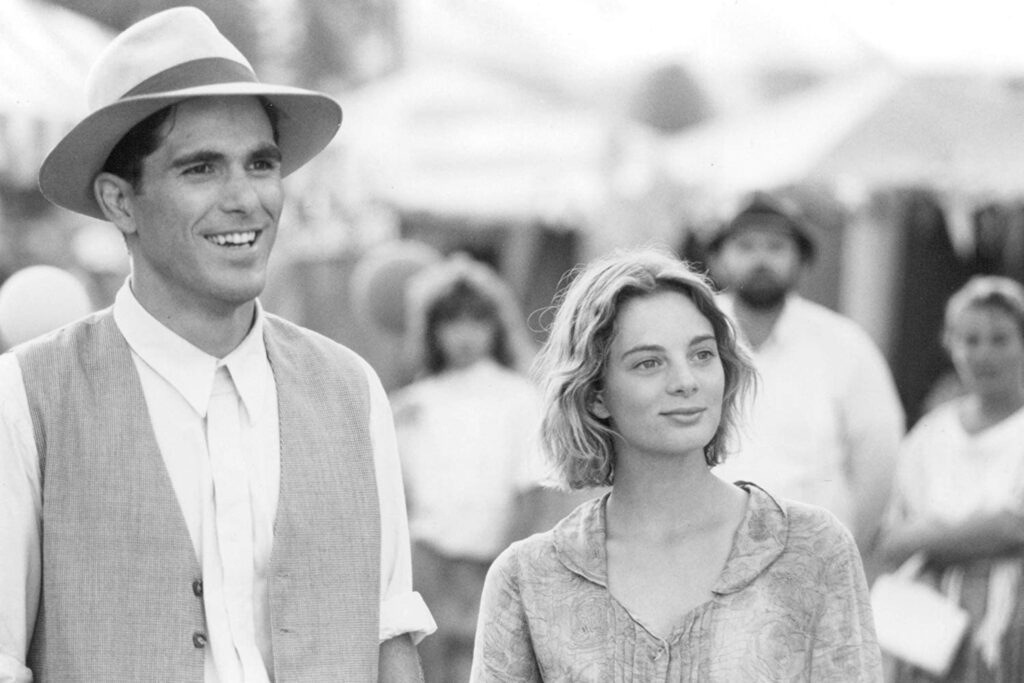 I had no idea even what his name was at the time, and it wasn't until Mr. FG and I watched 16 Candles (a much more famous movie!) as a newly married couple that I even saw him on the screen again.
I think my only other teenage movie crush (along with about a million other girls) was Mr. Darcy from the BBC version of Pride and Prejudice.
So, one slightly obscure crush, and one very, very typical crush.
Who was your first crush?