Technically, my first job was babysitting.
But that's kind of boring to write about.
My second job: a brief stint working with my dad in his underground sprinkler business. That was very not up my alley (thus, the brief stint!)
My third job was teaching piano lessons, which I started doing when I was 14.
My first actual, punch-a-time-clock job, though, came when I was 19.
(This has, to date, been my only punch-a-time-clock job!)
I had just finished my first year of college, and I got a job at Nordstrom.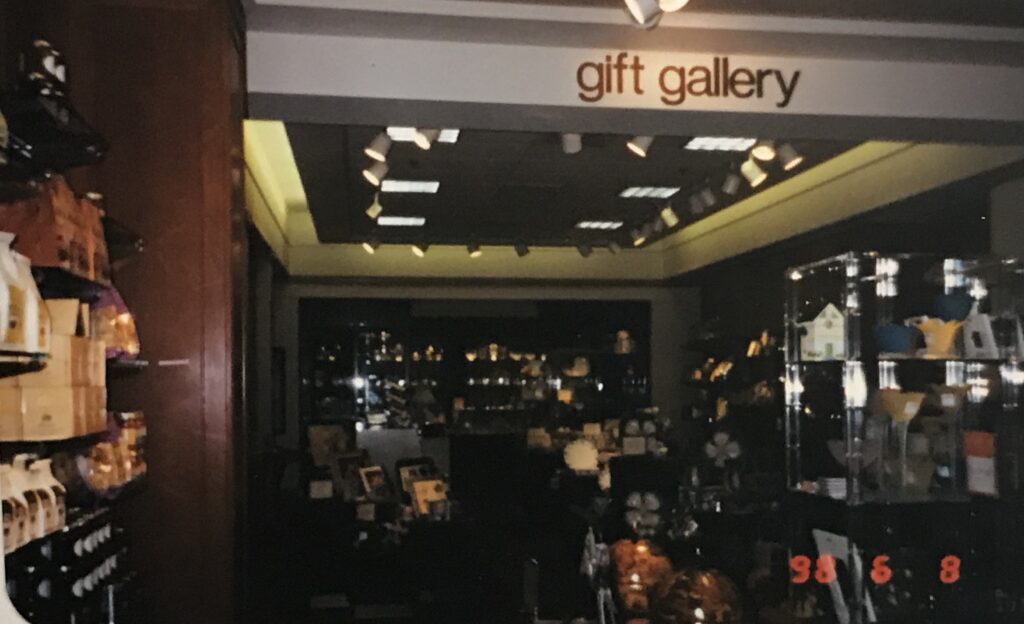 I worked in the Gift Gallery, which is no longer a thing.
But in the late 1990s, it was a department that sold all sorts of (mostly impractical and mostly expensive) things as gifts.
Limoge boxes, vases, all manner of crystal, occasionally some linens, and also some gourmet food items were in our department.
I did not love this job, and I'll give you a bulleted list about why. 😉
The gift gallery was quiet and out of the way, which meant shifts were often boring, particularly in January.
I couldn't get very enthused about selling things that seemed impractical and overpriced.
I hate, hate, hated the pressure to sell things. I liked helping people find something they were looking for; I did not want to try to talk a just-browsing customer into becoming a purchasing customer.
I disliked end-of-day shifts, which is mostly what I worked. I'd rather work early in the day and then be free for the rest of the day.
I worked that job for about a year and a half before switching to teaching piano lessons full time, and I can tell you, I never, ever looked back or regretted leaving!
What was your first job?