This involves our old townhouse and is a recurring dream, which comes in various forms.
I've lived in exactly 3 homes in my adult life: our basement apartment, our townhouse, and our current house.
I almost never dream about our basement apartment, but I've had so many dreams where I am back at our townhouse.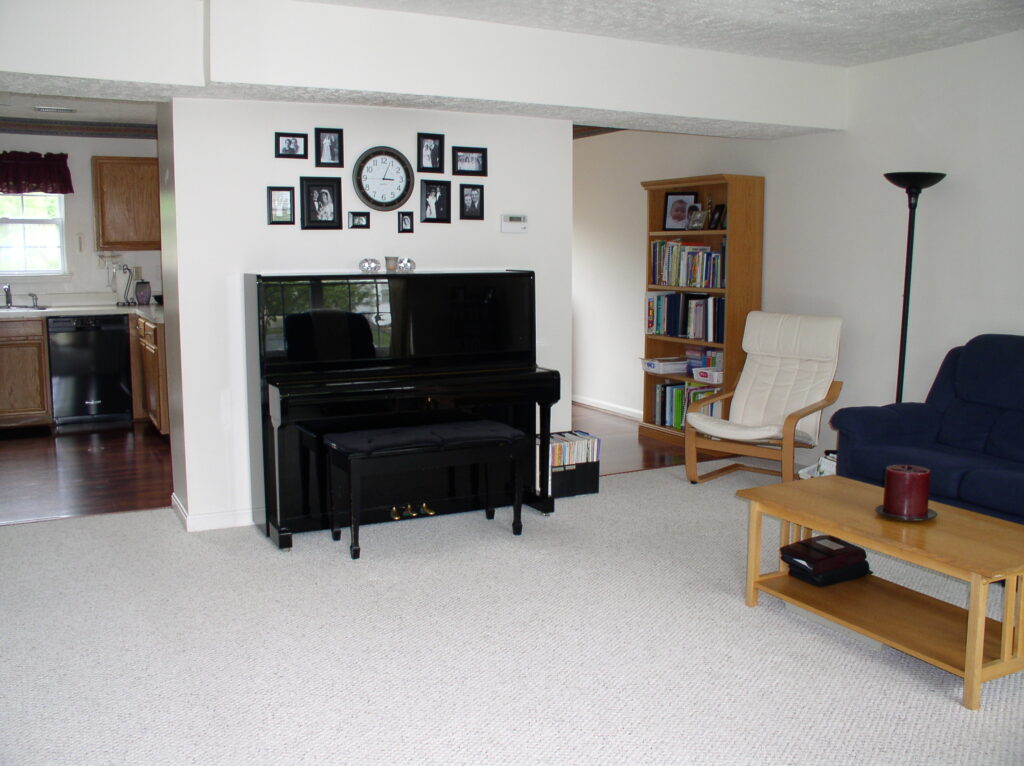 I have no idea why this is; why would one former home feature so prominently in my dreams while the other one barely shows up at all?
In this latest version, we sold our current home and moved back into our townhouse. In my dream, I was very excited to have a master bathroom again.
I was also thrilled to have my old kitchen back because it's bigger and has a pantry, which is just outside the frame of this picture to the left. 😉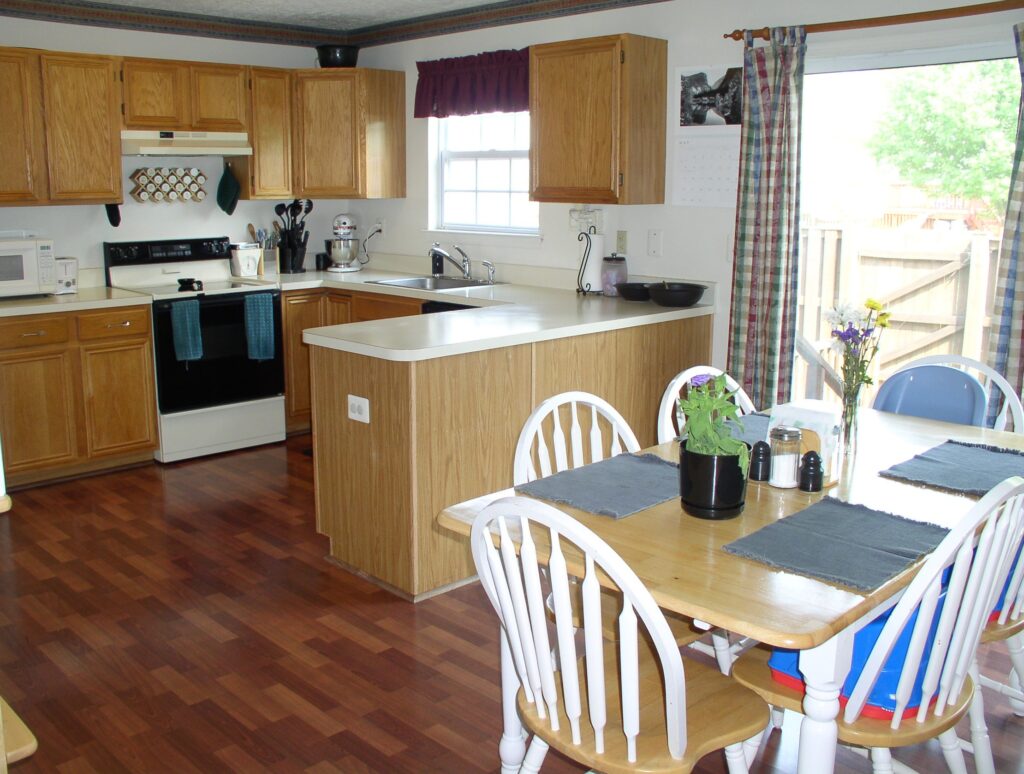 (Even in my dream, I was planning to paint those cabinets, though!)
But in reality, the townhouse would be kind of problematic for us. For one thing, it doesn't have enough parking for a family with teen drivers.
And three bedrooms would mean Sonia and Zoe would have to go back to room sharing, which they would hate!
Still, I was slightly disappointed to wake up and discover the pantry and master bathroom were just a dream.
Do your previous homes appear in your dreams?