I sat here with this prompt for a while, trying to figure out what to say.
Body image is a huge topic!
For me personally, body image has not been an enormous struggle. Some might say that this is because my body type is pretty conventionally acceptable but I'm not sure that's it.
I have known oodles of people who look like me but who really, really struggle with body image, so that in itself is not enough to avoid body image issues.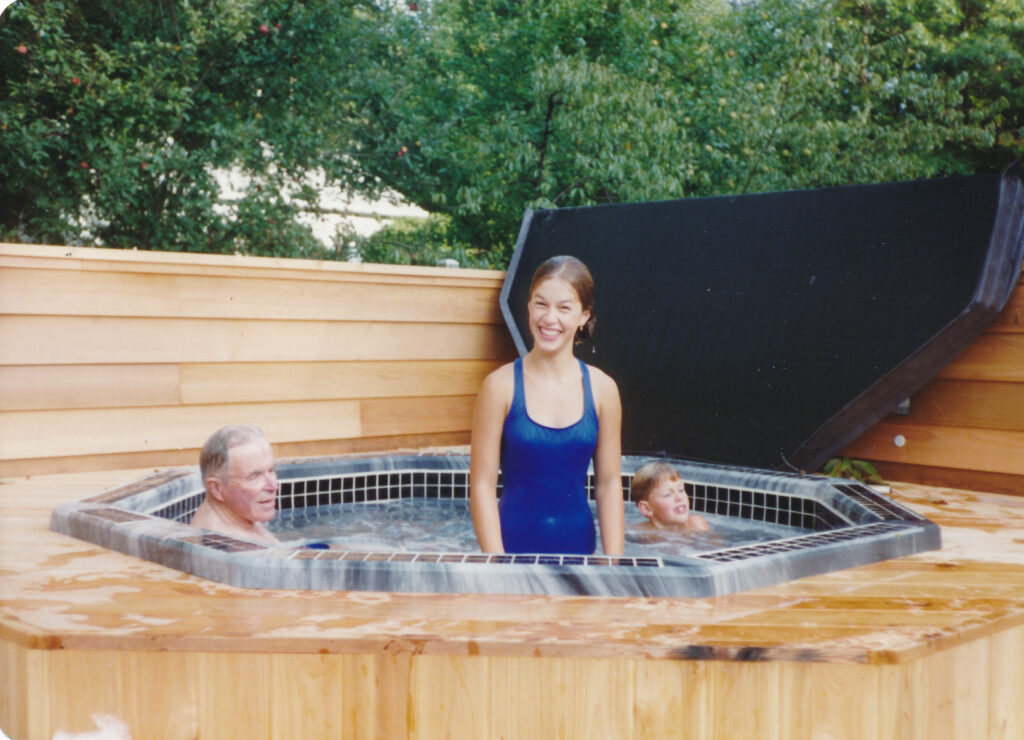 I mean, I have my insecurities, but they have never been serious enough to disrupt my life much at all.
My basic thought is that my appearance is quite middle-of-the-road, and therefore I don't spend much time worrying about it. I am not ugly, but I am not super-model material either, and that's fine.
I think the most important thing about me is who I am, not what my body looks like. My body will change and shift as I age, and these shifts and changes will likely not be improvements.
But who I am can shift and change in a positive direction as I age, so that's a much better thing to focus on than my body.
Basically, my not-a-dietician-or-a-mental-health-professional thought is that a healthy body image is achieved not by convincing myself that my body is flawlessly gorgeous (it is not!), but by believing that my bodily looks are one of the least important things about me.
And hopefully that will help me keep my changing looks in perspective as I age. Stay tuned. 😉
P.S. I also think that having realistic expectations of my body is helpful and I like that there are a number of influencers who are making an effort to cut through the impossible images of body perfection we see on the internet. For example, I love how Danae Mercer is on a mission to help young women escape the unrealistic expectations enabled by the internet. You can find her on Instagram here.
And regardless of your age, if you've ever struggled with thoughts about your cellulite, I think you might find her account encouraging. 🙂