My basic answer is that I would probably stay right where I am, except that I would buy a house that I really love.
I'd stay here partially because I like that where I live has a good mix of all four seasons. But largely, it is because this is where so much of my family lives!
A lovely climate is only so good if you are far from the people you love, you know?
If we take the friends/family issue out of the equation, though, I can answer this better.
If money was truly no object, I would be quite likely to live somewhere in California, maybe above LA.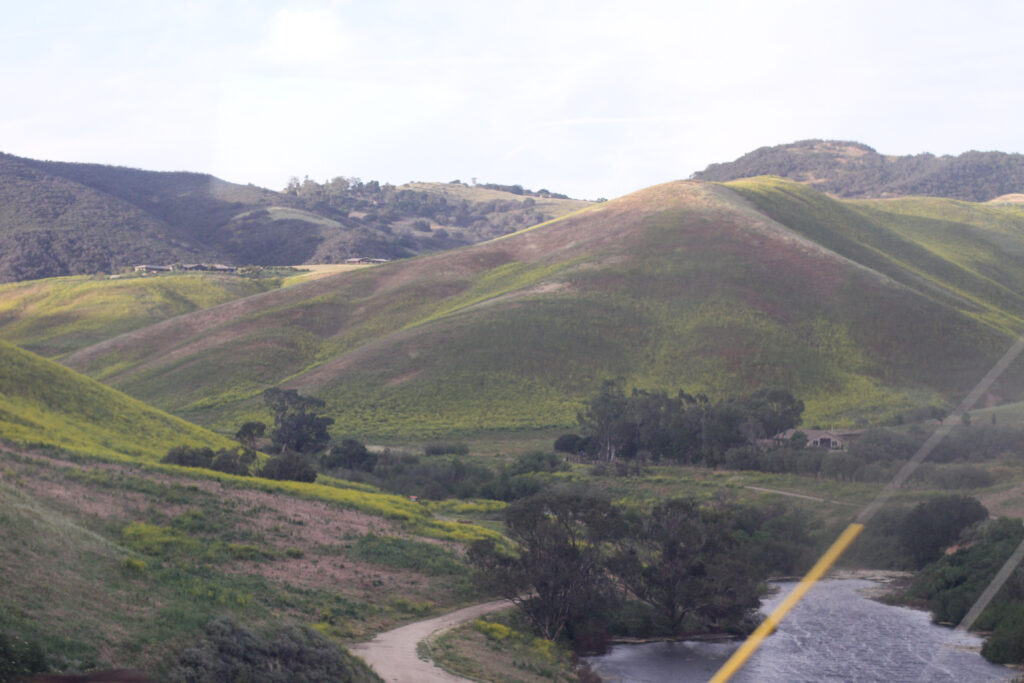 There'd be beautiful scenery, mild temperatures, not as much traffic as in L.A., and if I got tired of the warm air, there'd be mountains and snow not too far away.
And importantly, there would be low humidity. I think humid weather is one of the most intolerable types that exists, and that is why I would not ever consider moving to south Florida or, actually, most places in the deep south.
Nope, nope, nope. That would be a recipe for a crabby Kristen.
So. California it is. And how would I spend my time? Hmm. Well, I don't think I'd change a whole lot; I'd still want to get my R.N. and work as a nurse.
And that's because my return to school has nothing to do with money; being independently wealthy wouldn't change my school/career trajectory at all.
I'd also probably still blog (because I love it!), and I'd serve in my church and my community.
What about you? If money was no object, where would you live? And how would you spend your time?