On my first two flights this last weekend, I got window seats. So of course I took pictures, looking down.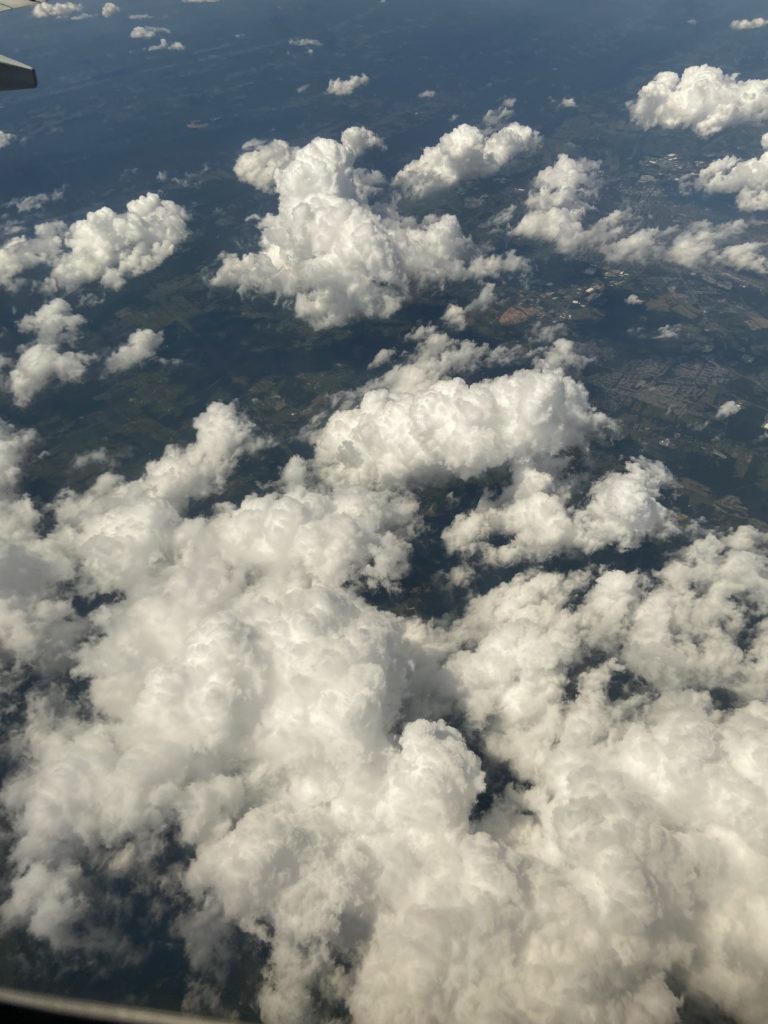 Sometimes when I look at clouds from this angle, they almost look like they should have a string holding them up, as you'd do on a set for a play.
These next ones particularly made me feel that way!
And when there is an enormous, tall, puffy cloud, part of me wishes I could jump out of the window and land in the cloud. This type of cloud just looks so soft and comfortable.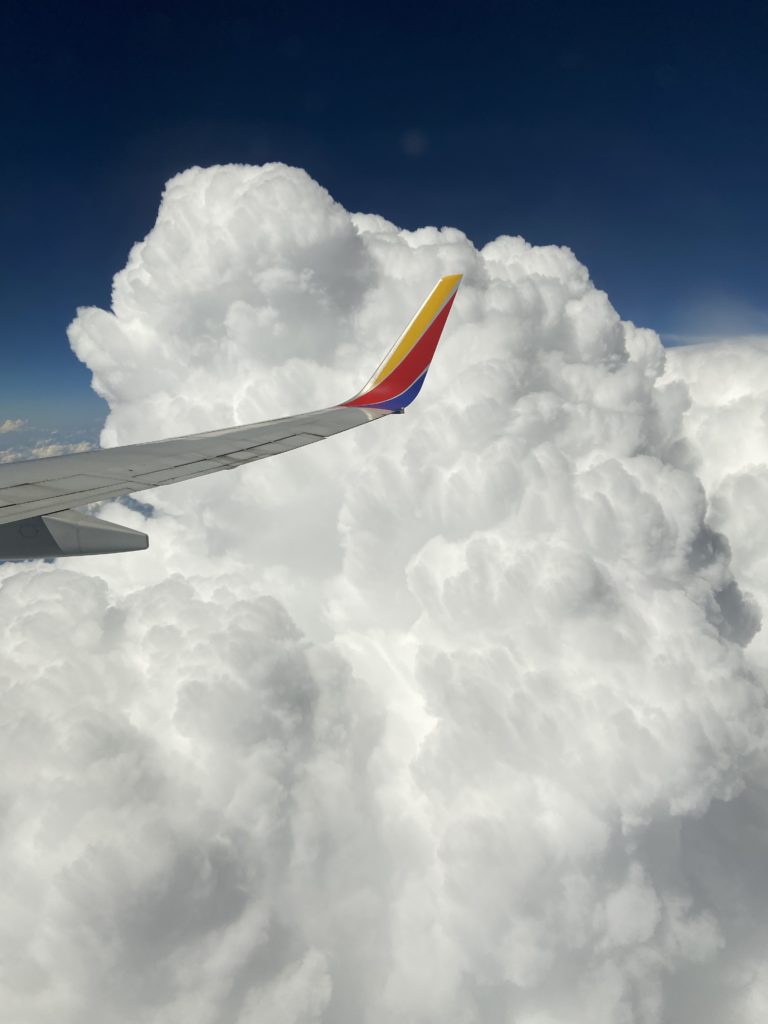 And this is why I always, always take a window seat if I can. Yes, you have more room in an aisle seat, but then you don't get any fun plane window scenery.