Right now, I'm working through The Coddling of the American Mind.
I cannot remember where I heard about this book! Maybe on a podcast? In a blog post? I wish I remembered.
Anyway, I got it from the library, and I'm about a quarter of the way through.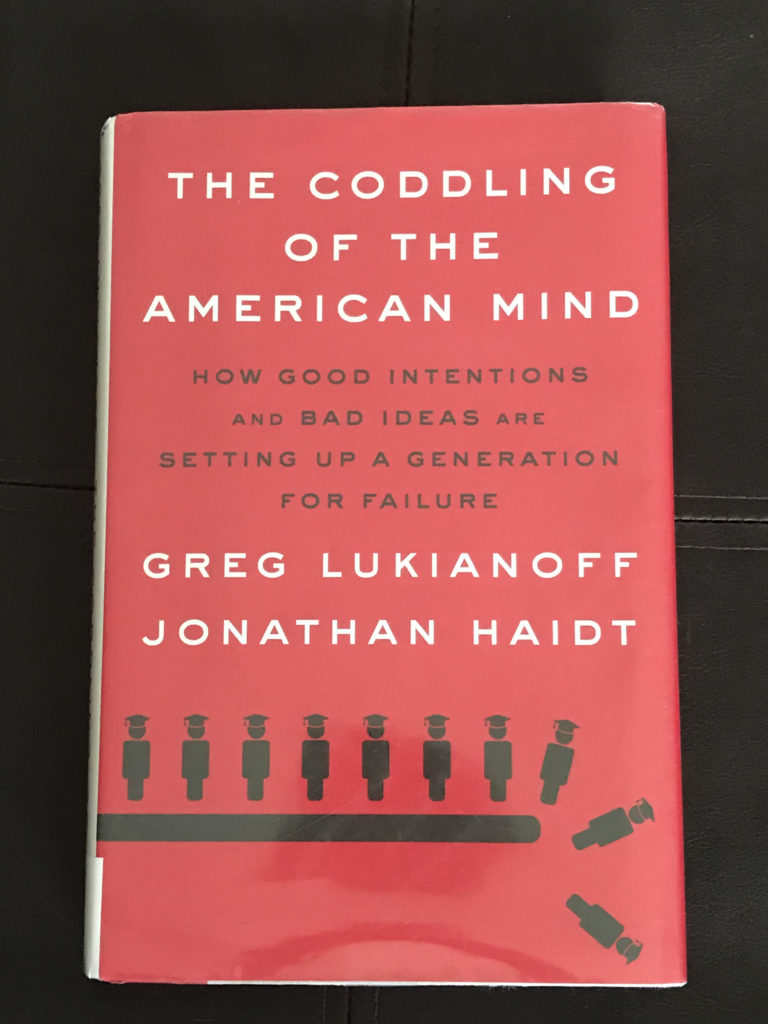 Basically, the book's premise is that we, as a society, are becoming far too fragile in our ability to tolerate discomfort and disagreement, and that our children/teens/college students in particular are becoming more and more mentally and emotionally fragile the more we put them in a "bubble".
(Things like participation trophies come to mind.)
I don't have a fully formed opinion on the book yet since I still have so far to go. But I can see the author's point about how difficult and challenging experiences do often produce more resilience in people.
And I can see how a life where you are protected from almost every difficulty could give you little ability to withstand difficulty.
What's a book you are currently reading?