I know a lot of people have a very strong preference here, but I don't have particularly strong feelings one way or the other.
I do enjoy the beach; I like boogie boarding, walking on the beach, and reading by the beach.
However, I don't feel the irresistible pull to the beach that I hear some people describe. The last time I went was a year ago, and while I'd be up for going again, I'm not dying for a beach trip.
As far as mountains go, I've mostly experienced those in the winter, on a pair of skis.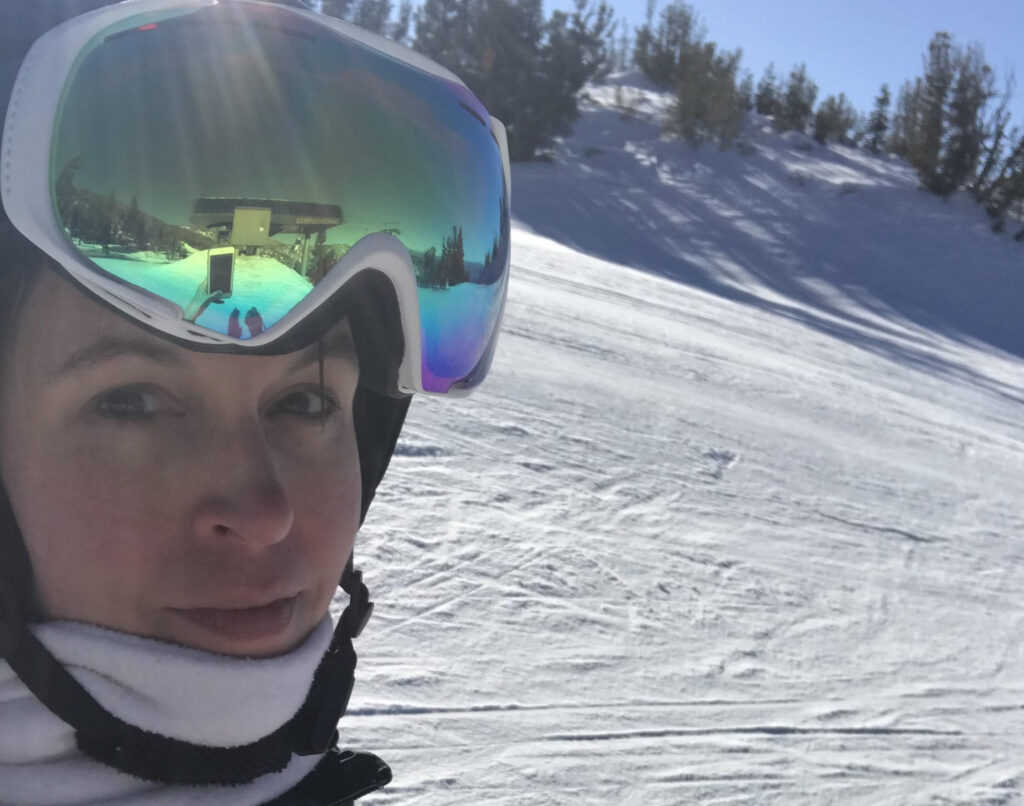 I like the dry, bright, sunniness of a ski slope, I like going fast, and I enjoy the beauty of the scenery too. And though I haven't been to the mountains in the summer, I imagine I would enjoy them then too.
I wonder if I am having a hard time answering this question because of something I answered in this other blog post about places I enjoy visiting.
In that post, I wrote about how my best trip memories have not been about a place but have rather been about the people I have gone to see.
And that's why even though my friend Mia doesn't live near the beach or the mountains, I feel like, "Oh, I could really use a trip to visit Mia!"
People call to me more than places do. 🙂
What about you? Beaches or mountains?