When you're away from home, what person, thing, or place do you miss the most?
Hmm. I'm gonna go with, "thing".
And that would be: my bed.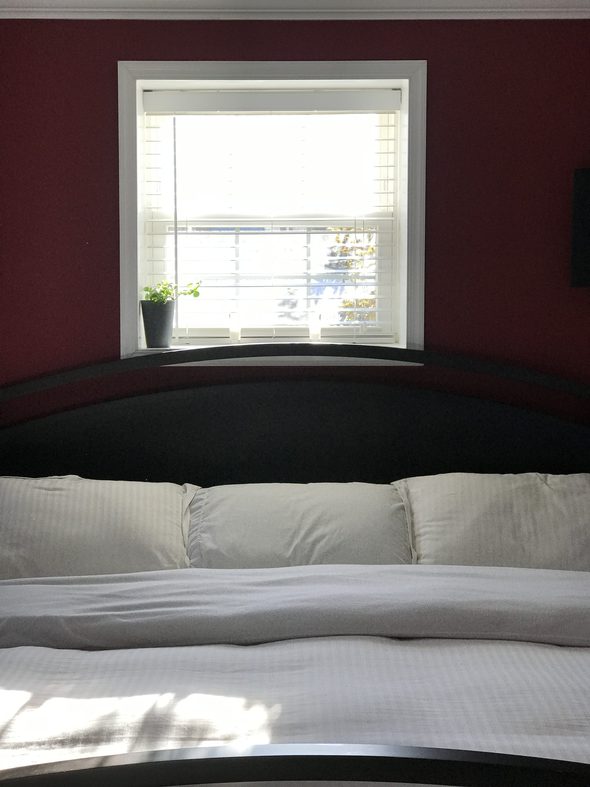 I love, love, love my bed! It's a king-size Luxi mattress and it is the most comfortable thing in the world. The Luxi lets you arrange the mattress layers in several different orders to customize the level of softness, and each person can arrange them how they like on their side of the bed.
So, my side is a little softer and Mr. FG's is a little firmer, and we are both happy.
My bed includes my very flat pillow, which is also the most comfortable thing in the world.
(I think tall, puffy pillows are an abomination, and my neck agrees.)
I am the most comfortable sleeping on a relatively un-stuffed feather pillow: it's flat enough to keep my neck at a comfortable angle, and since it's a feather pillow, I can mush it into just the right shape to fit me.
My current pillow is a $12 Ikea model, recommended to me by my friend Chris, who shares my obsession with Very Flat Pillows. If you love flat pillows, you should give this one a try!
What do you miss most when you travel?