I was sitting here at my desk, eating my breakfast, and I glanced up at the photo prompt list.
"Red, White, and Blue", it said. I thought of an American flag, of course, and realized I don't have one here.
And then I looked down at my cereal bowl and realized that it met the prompt requirements just fine. 😉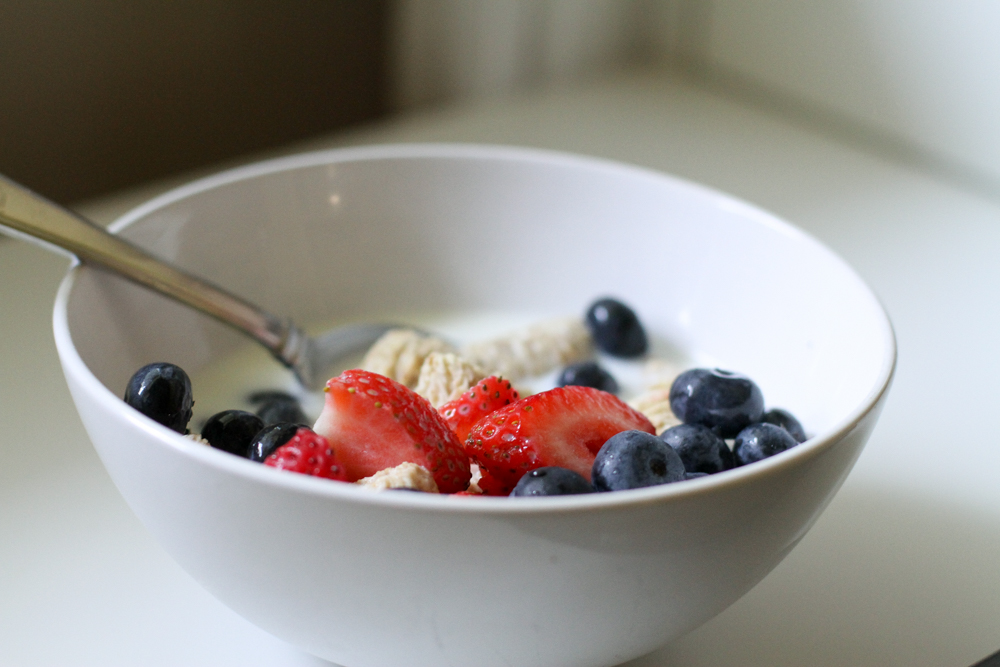 I eat oatmeal during the cold months, but in the summer, this is my usual breakfast: plain shredded wheat, topped with berries. Sometimes I eat overnight oats, if I've thought ahead.
But most times I have not thought ahead, so cereal it is!