The best window in my rental house is the big front one. In fact, it might be the best feature of the whole house!
It lets in lots of light, even on rainy days like today, and there's plenty of room on the sill for plants.
Since this is a good spot to grow things, Sonia started some plant babies for me with cuttings from her vast houseplant collection.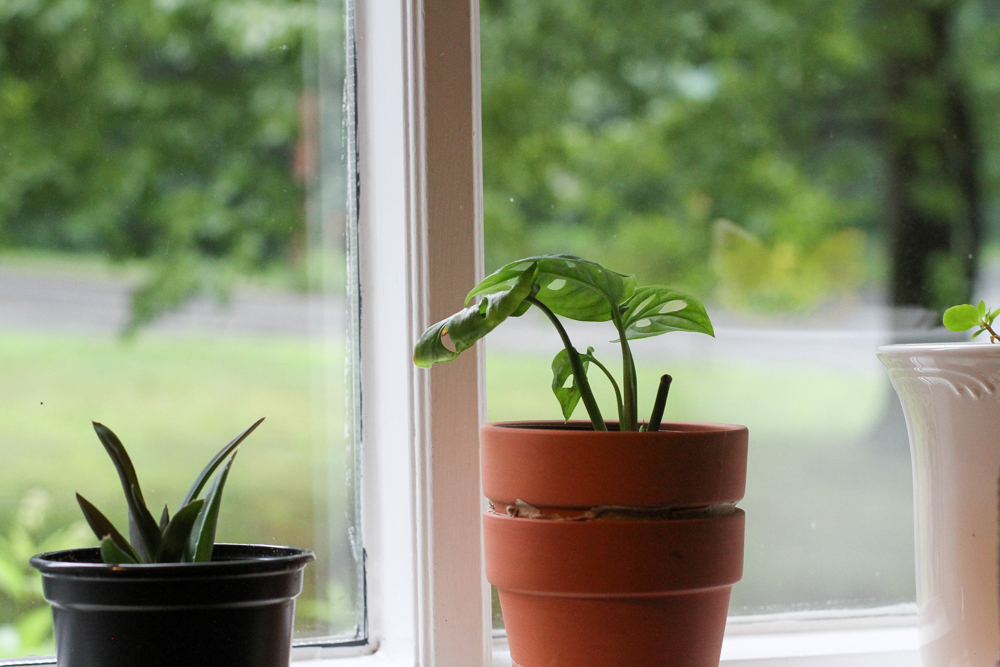 And so far, I have killed only one (which was an African violet start).
To be fair, my success rate is probably due largely to the abundant light this window provides. None of my other houses have had a good spot to grow plants indoors, and that has probably contributed greatly to my black thumb houseplant problems. 😉