Mr. FG is a lifelong Chicago Cubs baseball fan, but when we got married, he'd never been to Wrigley Field.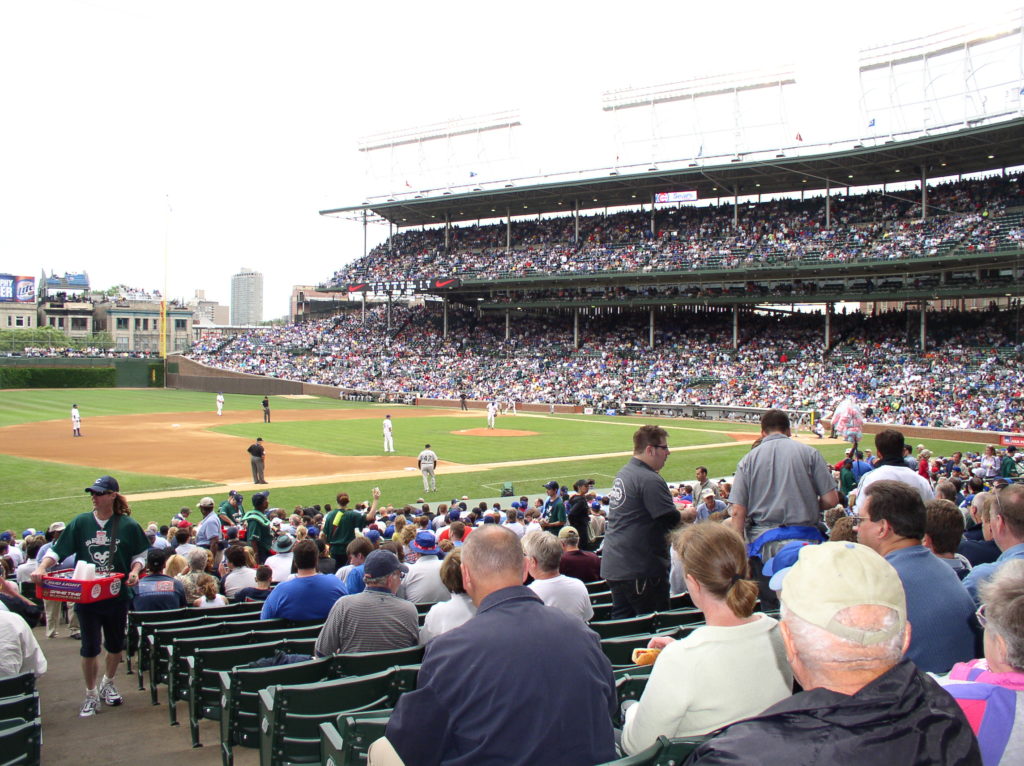 And since we spent the early years of our marriage in a fairly penniless state, we were not about to take a trip there.
At one point, though, when we were parents of three kids, we did one of those "take a sales tour of a timeshare and get a free two-night trip voucher" deals, and I saw that one of the destinations for this was Chicago.
So, in 2005, Mr. FG and I left our three kids with my parents and headed off to Chicago to see a Cubs game at Wrigley Field.
(Am I into baseball? Nope. But as I've mentioned before, I am not much of a destination traveler; it's more about the company for me. So I didn't really care where we went.)
Anyway, when we walked into Wrigley Field, I remember that I teared up because I was so happy that Mr. FG had finally gotten to be there! And I was surprised by my reaction.
A week or so after we got home, though, I started to feel not too good. I took a pregnancy test, and lo and behold, it was positive.
(Hello, Zoe!)
So, unbeknownst to me, I'd been pregnant on the trip. And that definitely explained my tears: hormones.
When have you been surprised at your reaction?